STUDIO PHOTOGRAPHY
Studio photography price packages, this is where you will find all of our studio price lists, don't forget to check out special offers.
Website price list for Canvas and framed pictures, prints and discs from the studio.
Due to high demand availability is limited please get in touch to see if your dates available.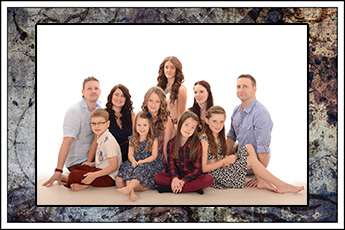 Canvas Prints
Description: We have 3 shapes of canvas Landscape, Portrait, Square.
Landscape, Portrait 16 x 12 inch – £140
Landscape, Portrait 24 x 18 inch – £200
Landscape, Portrait 30 x 20 inch – £275
Landscape, Portrait 40 x 30 inch – £345
Square 12 x 12 inch – £95
Square 16 x 16 inch – £145
Square 24 x 24 inch – £225
Square 36 x 36 inch – £350
My daughter attended a birthday party shoot here and it was fabulous. The girls were made to feel gorgeous and the photographer had infinite patience. Nothing was too much trouble and brilliant value for money with the top quality photographs providing a life long memory of the day. I would recommend this to everyone.
Chris photographed our family in his studio in Derby. My toddler is always on the go and I was worried that we wouldn't be able to get a good shot of him. We shouldn't have worried as Chris took some great photos. It was such a relaxed atmosphere and we got to view the photos straight after. We'll be coming back for more photos in future.
I went to Chris's studio for him to photograph my dog and was extremely pleased with the photos he took, one of the photos is on his website. He is a great photographer and I would really recommend him.
Fantastic photo's!! I had my family photo's done here and must say that i am delighted with them! They are fabulous, i had some of my my new born done which were soooo beautiful memories forever thank you very much x Highly recommended!!